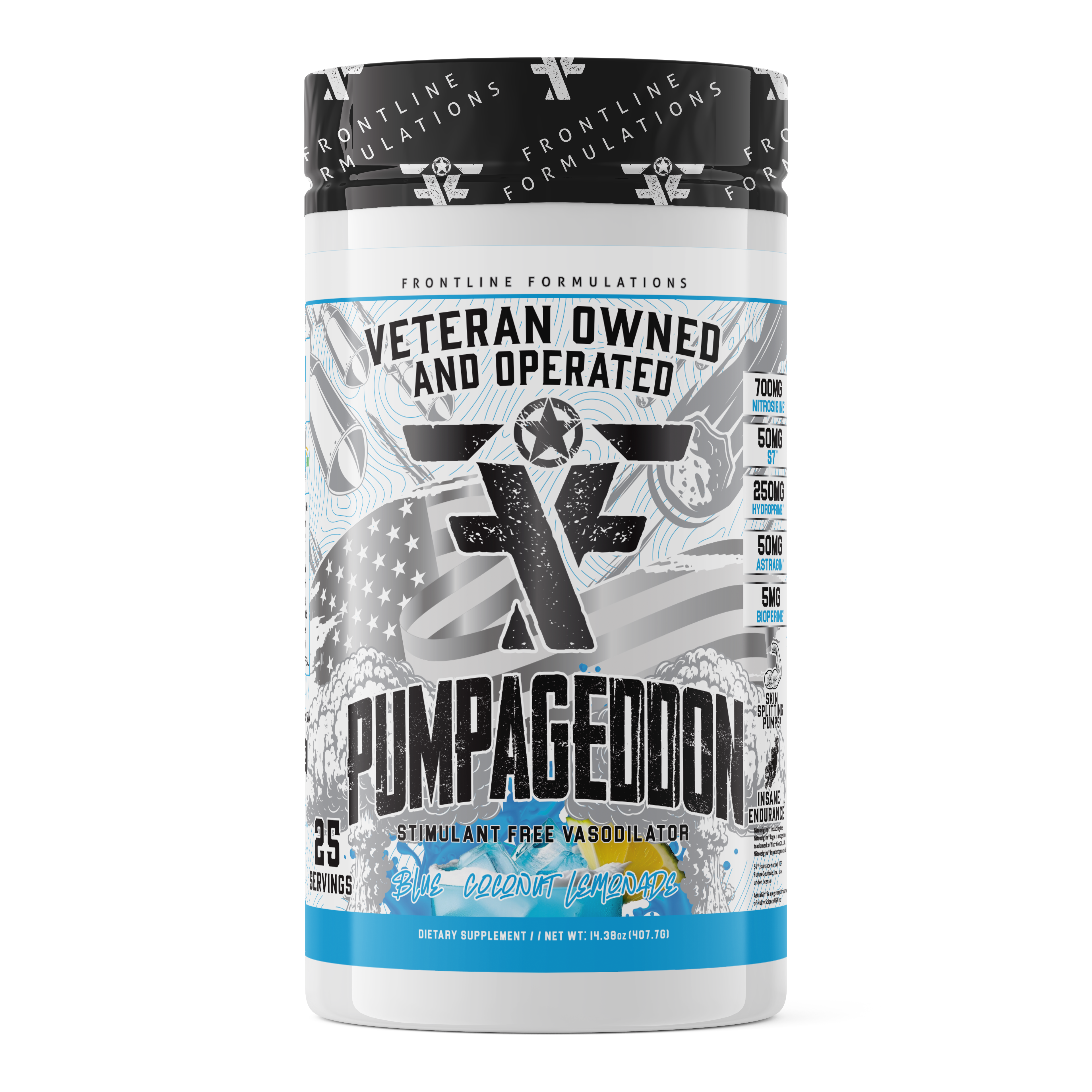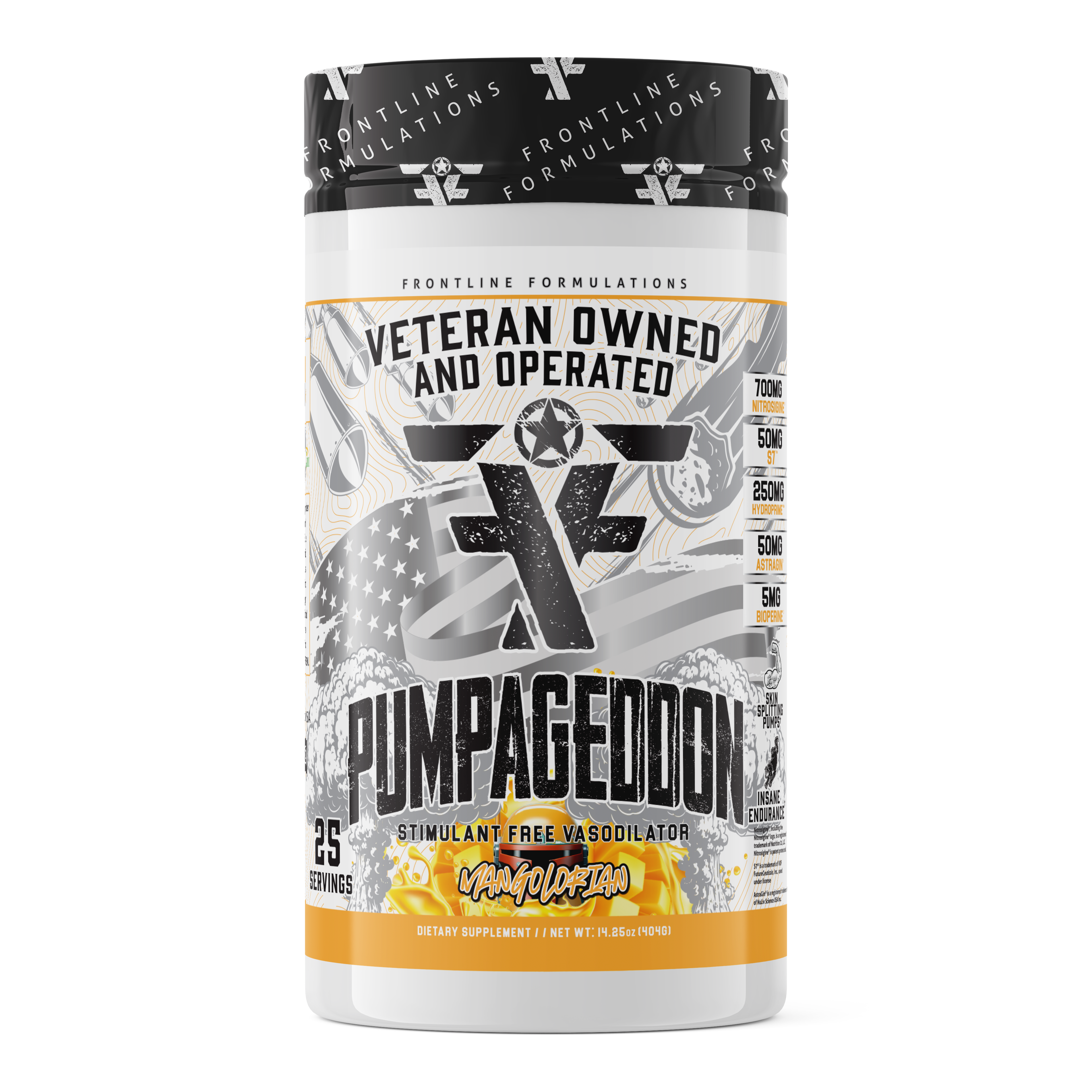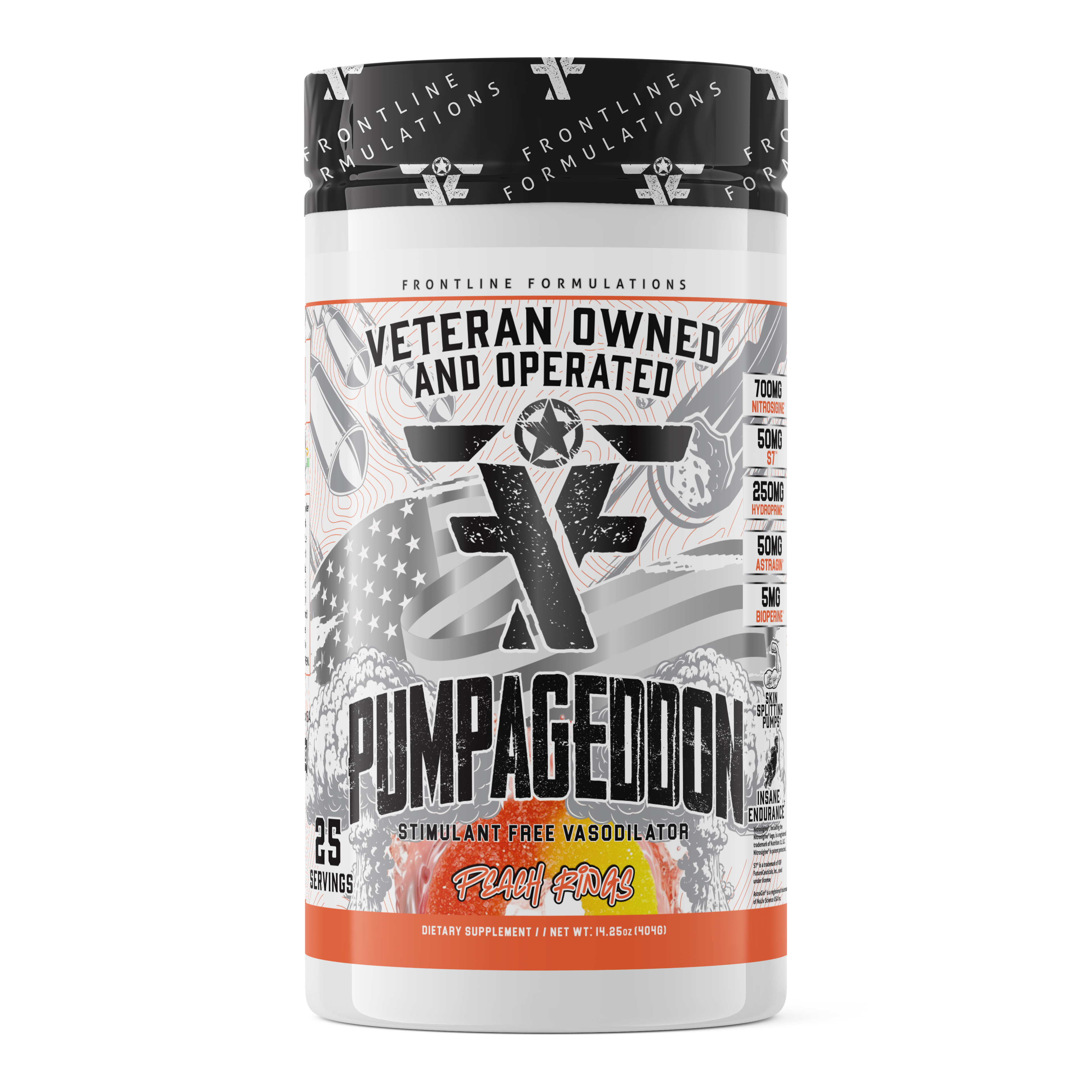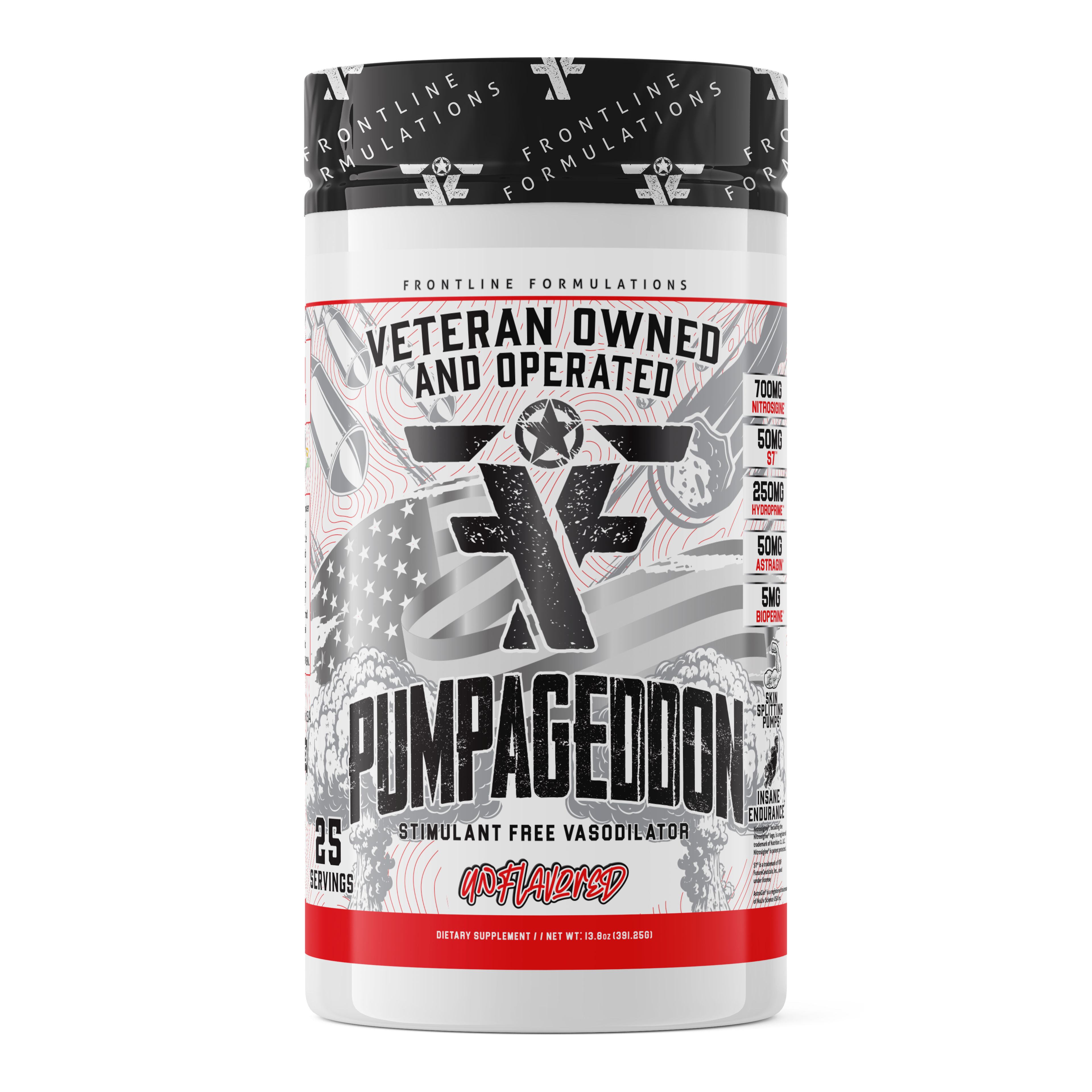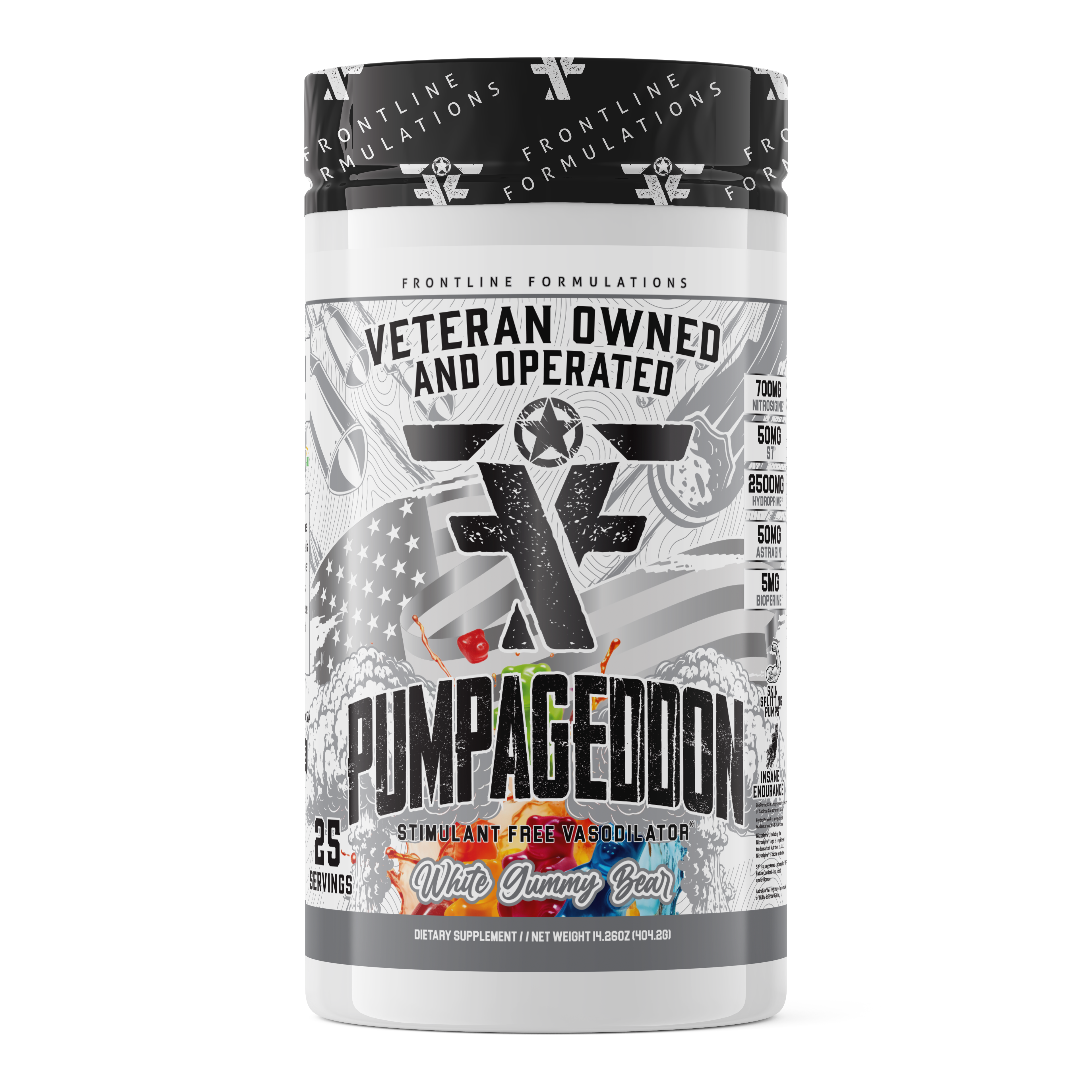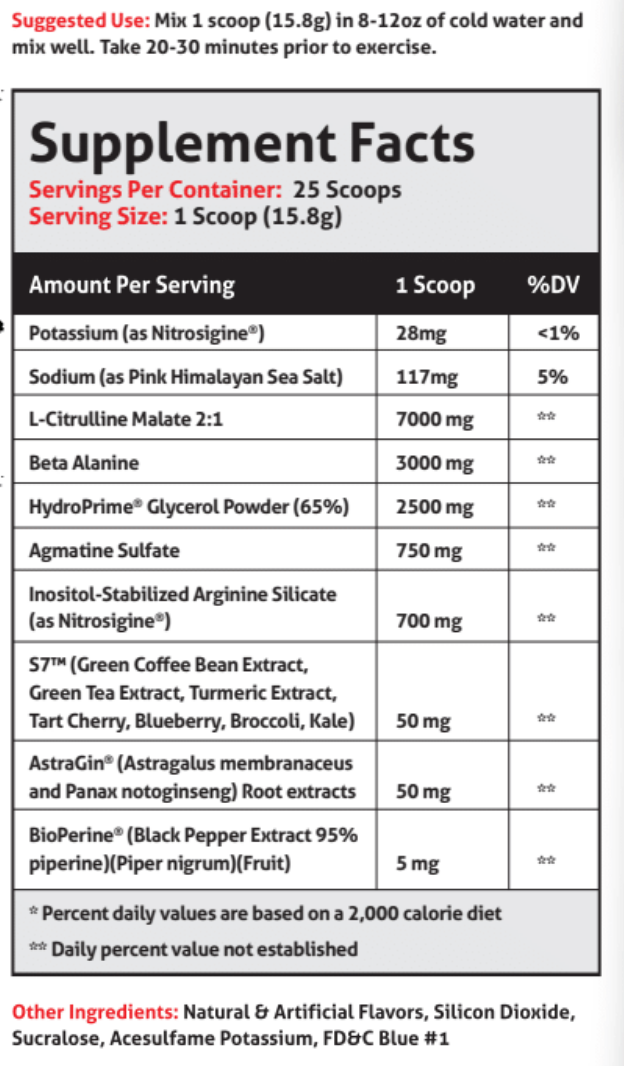 Pumpageddon
PUMPAGEDDON:
BLUE COCONUT LEMONADE
In stock
Strap in! This concoction is for people who chase only the most ridiculous pumps! With a jaw-dropping 7,000mg of L-Citruline Malate and key ingredients like nitrosigine, beta alanine, and S7, this caffeine-free pre-workout will give you the skin splitting pumps you've been dreaming about! Unlike other pumps, this formula is sure to provide not only volume to the muscle but also muscular endurance like you've never experienced! Get those few extra reps you couldn't before - available in 3 sensational flavors Blue Coconut Lemonade, Peach Rings, Mangolorian, and unflavored.
Warning: If under the care of a physician please consult with your doctor before taking. This product is meant for healthy adults 18 or over. Do NOT take this product if you have a history of kidney disease or heart conditions. Keep out of reach from children. Do NOT exceed one serving in any given 12 hour period.