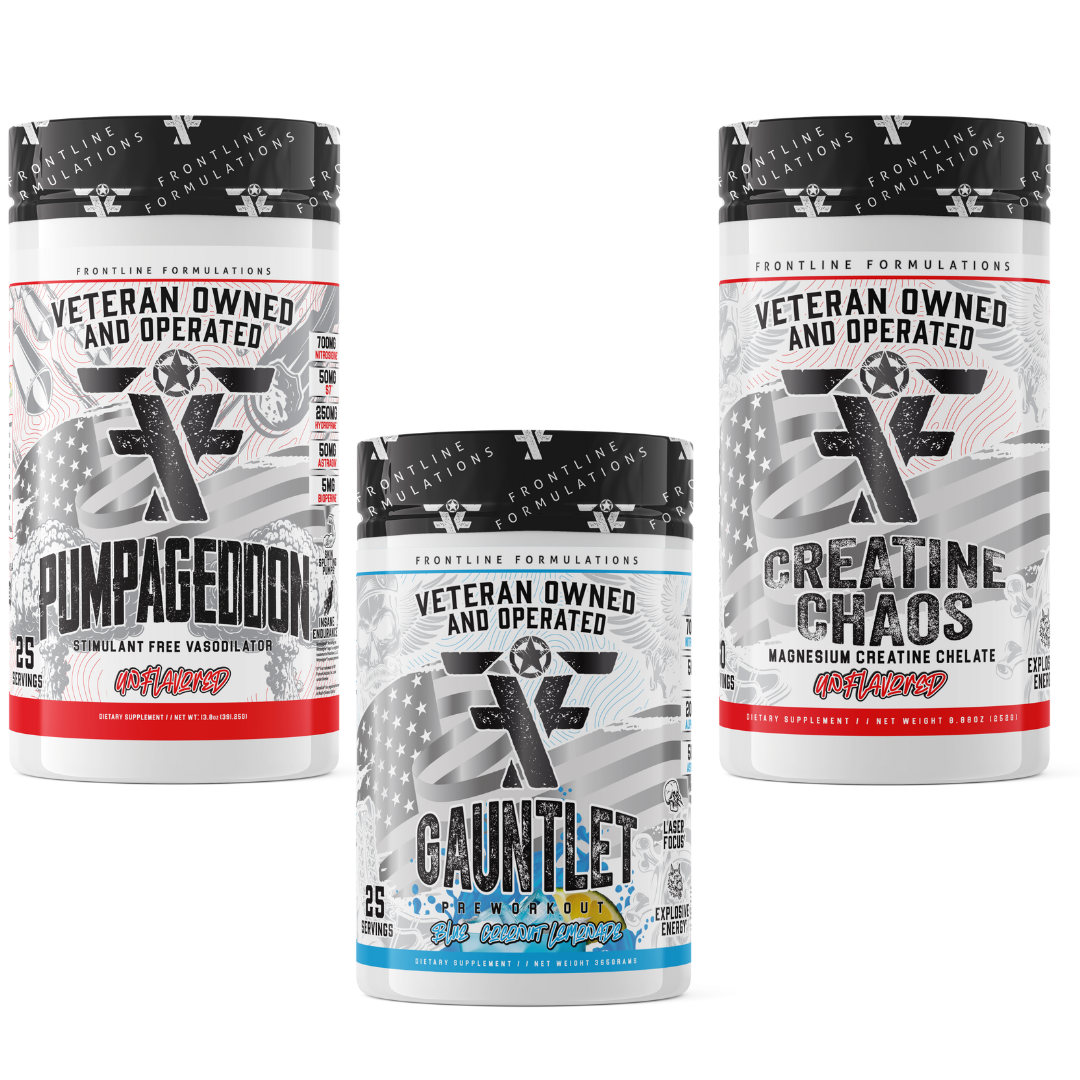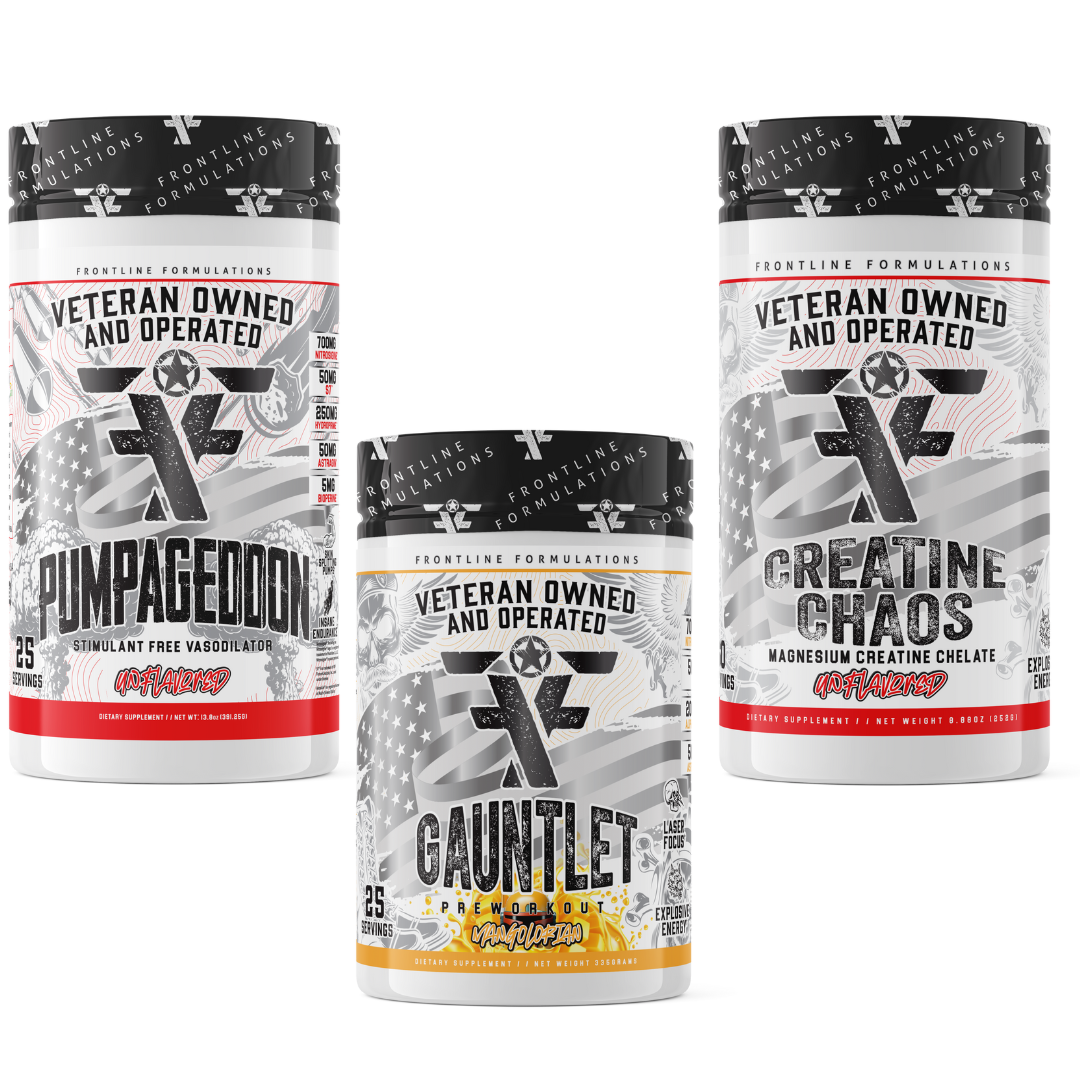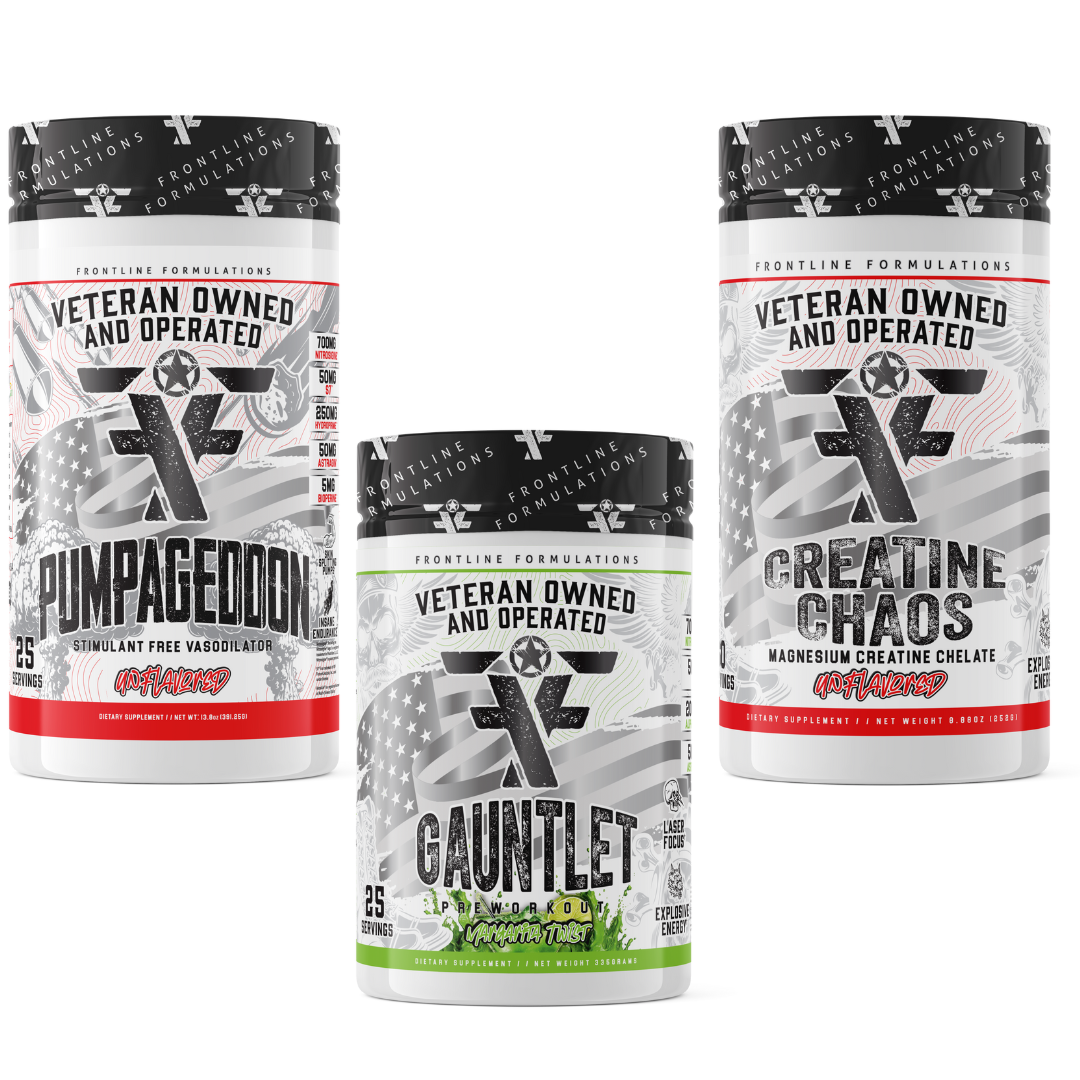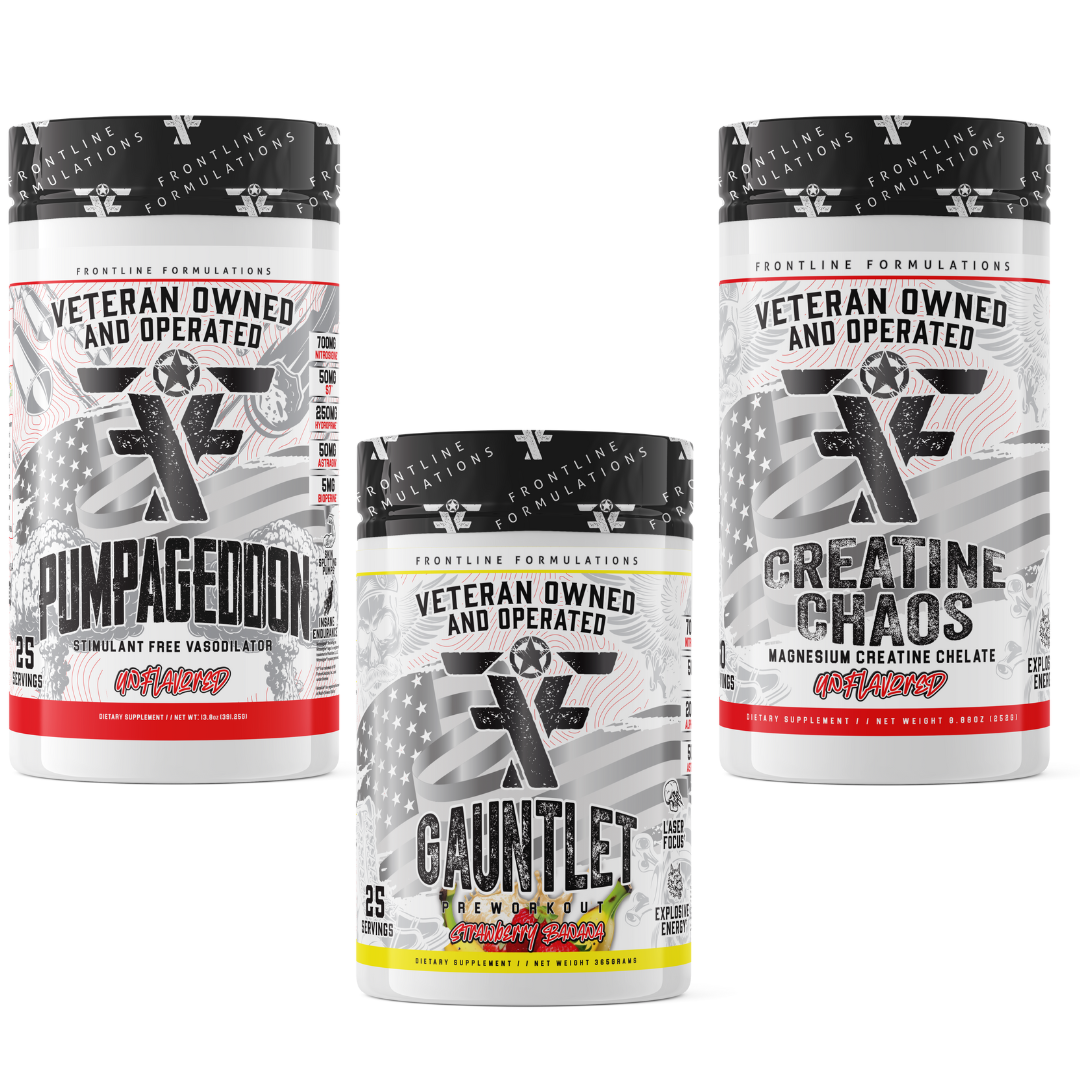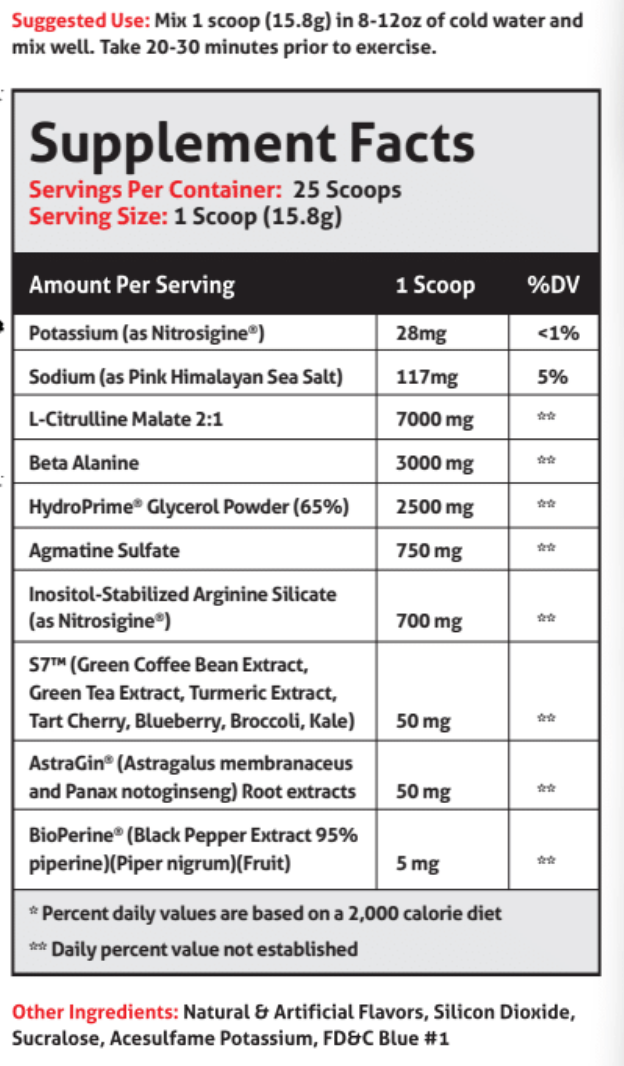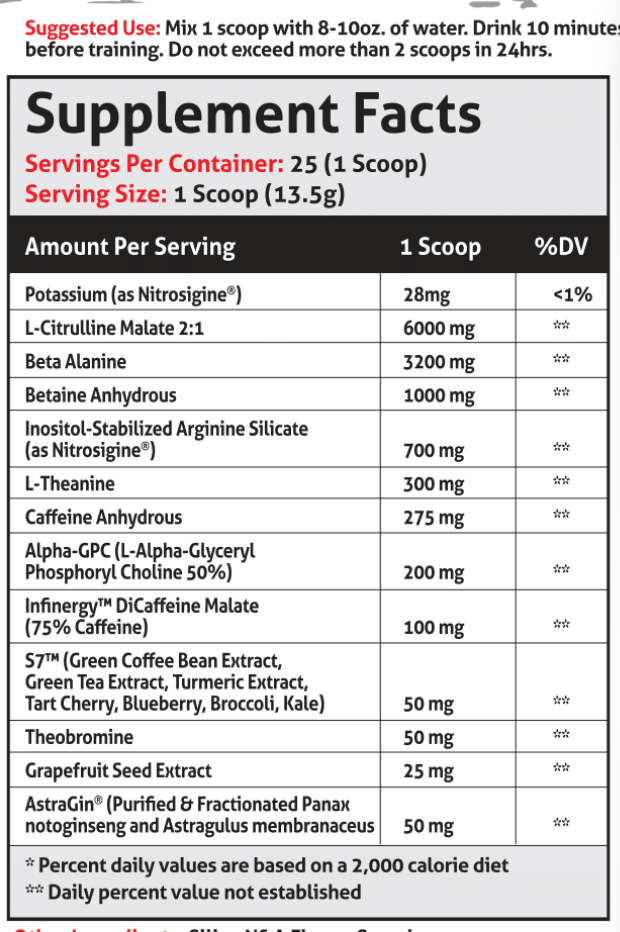 Pumpageddon Gauntlet Creatine Chaos Stack
Flavors:
Blue Coconut Lemonade
In stock
GAUNTLET

Quickly becoming one of the most sought-after mid-stim pres on the market!

Boasting 275mg of caffeine combined with 50mg of astragin for almost instant absorption!

300mg of L-Theanine to prevent jitters and eliminate that typical pre-workout crash!

Unrivaled skin tearing pumps with patented Alpha Size GPC and a whopping 6000mg of citrulline!

Comes in 5 mouth-watering flavors to keep your taste buds excited for every sip!
PUMPAGEDDON

Strap in! This concoction is for people who chase only the most ridiculous pumps! With a jaw-dropping 7,000mg of L-Citruline Malate and key ingredients like nitrosigine, beta alanine, and S7, this caffeine-free pre-workout will give you the skin-splitting pumps you've been dreaming about! Unlike other pumps, this formula is sure to provide not only volume to the muscle but also muscular endurance like you've never experienced! Get those few extra reps you couldn't before - available in 3 sensational flavors Blue Coconut Lemonade, Peach Rings, Mangolorian, and unflavored.
CREATINE CHAOS
When it comes to clinically proven supplements, creatine is at the top of the list. Creatine Chaos features the ultimate transport delivery method to increase ATP and drive exercise performance pre-workout. This creatine blend helps improve the power behind your movements and when used with Pumpageddon is sure to give you the best pump and increase muscular endurance when training. Additionally using this post workout is essential to increase protein metabolism and crank up recovery time having you readily available for your next training session.