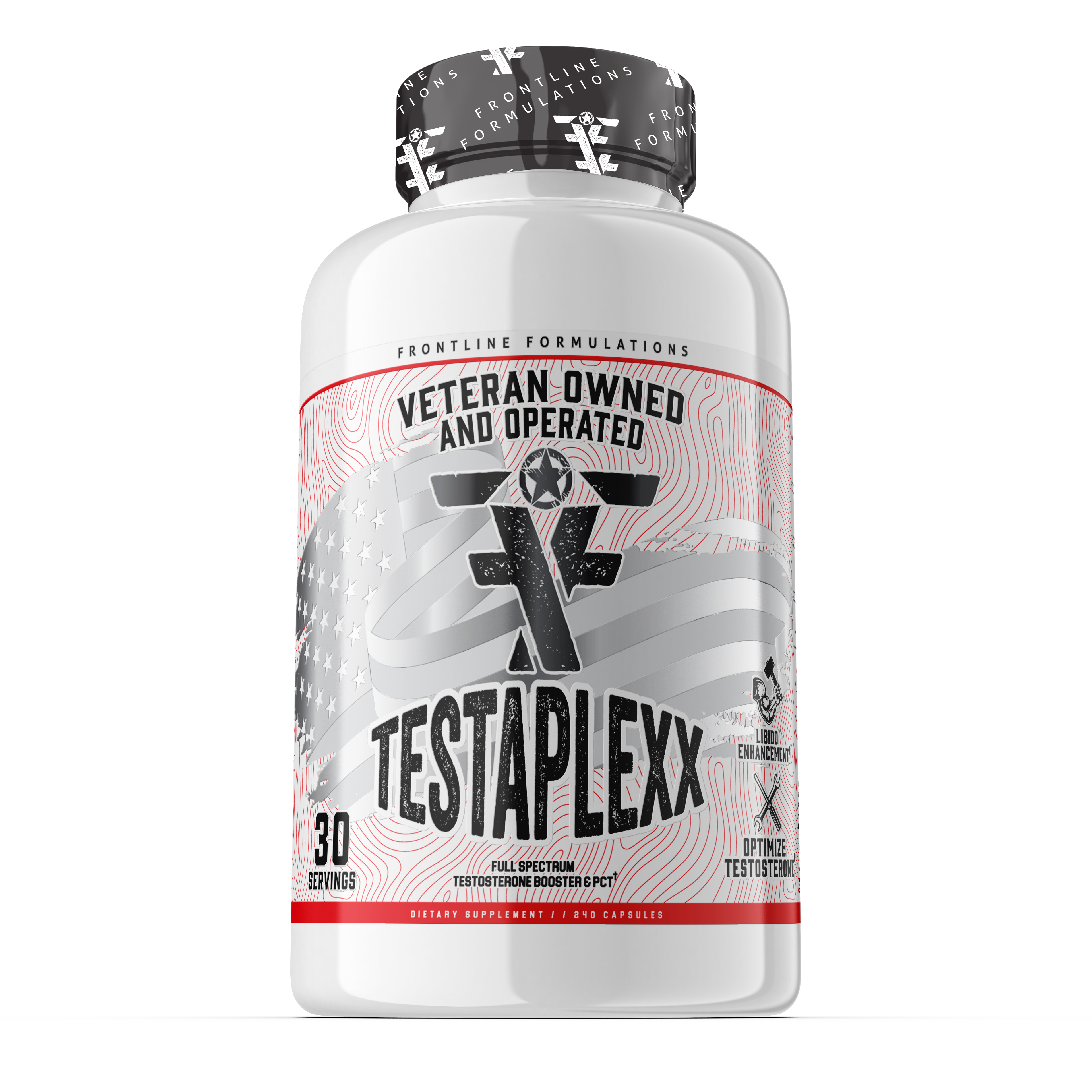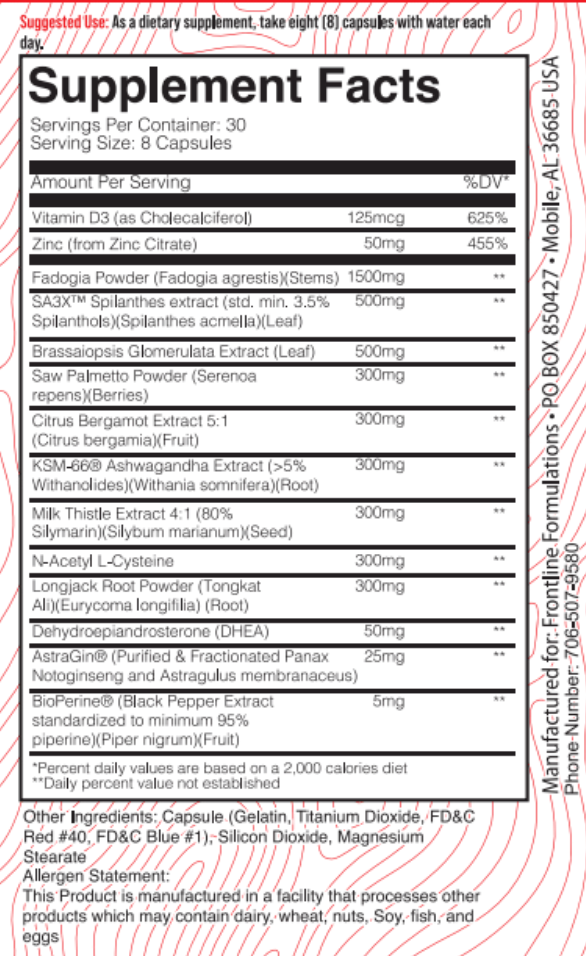 Testaplexx - NEW & Improved Formula
Look and feel like a man! The king of blends of ingredients for men's health. There isn't an avenue that Testaplexx hasn't covered! Increasing testosterone isn't easy but when libido, prostate, cholesterol, liver, kidney, cortisol, estrogen, and the rest of the body are receiving nourishment and running on all cylinders the body won't have a chance but to improve in all aspects. Fully dosed with your daily requirements of Vitamin D3, Ashwagandha, and Milk Thistle you can say goodbye to taking all those other pills every day and trust your daily men's support to Testaplexx.

Clinical Dose of Fadogia Agrestis to drastically improve testosterone and libido. Shown to improve both athletic and sexual performance in men. Fadogia has also been proven to increase protein synthesis and increase the growth of muscle tissue in the body.

Added SA3X which is a herb proven to have two highly desirable benefits to men. This rare herb makes it much easier for men to gain muscle mass while improving sexual performance. Studies have also shown it helps with digestive health and reduces inflammation. 
Warning: If under the care of a physician please consult with your doctor before taking. This product is meant for healthy adults 18 or over. Do NOT take this product if you have a history of kidney disease or heart conditions. Keep out of reach from children. Do NOT exceed one serving in any given 12-hour period.