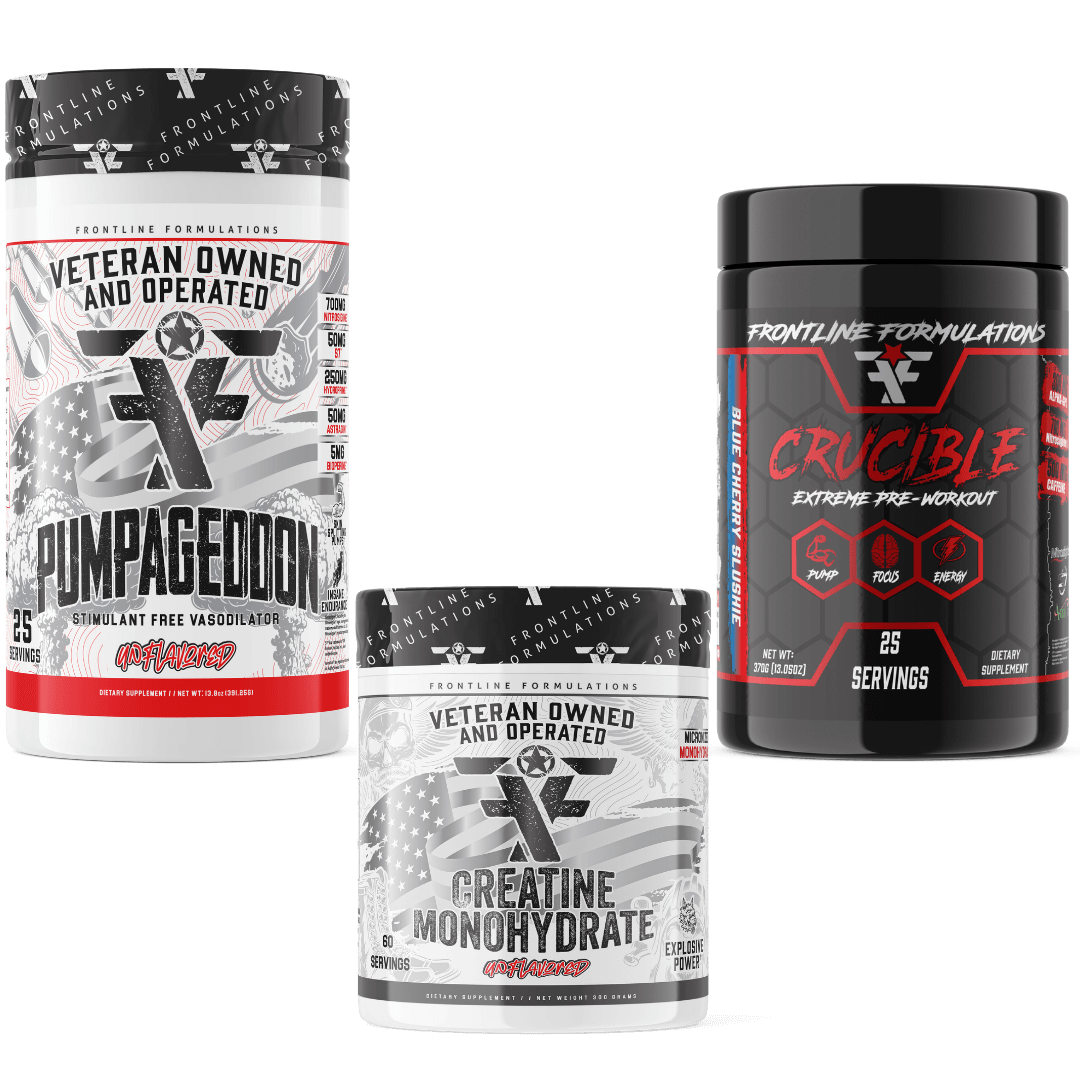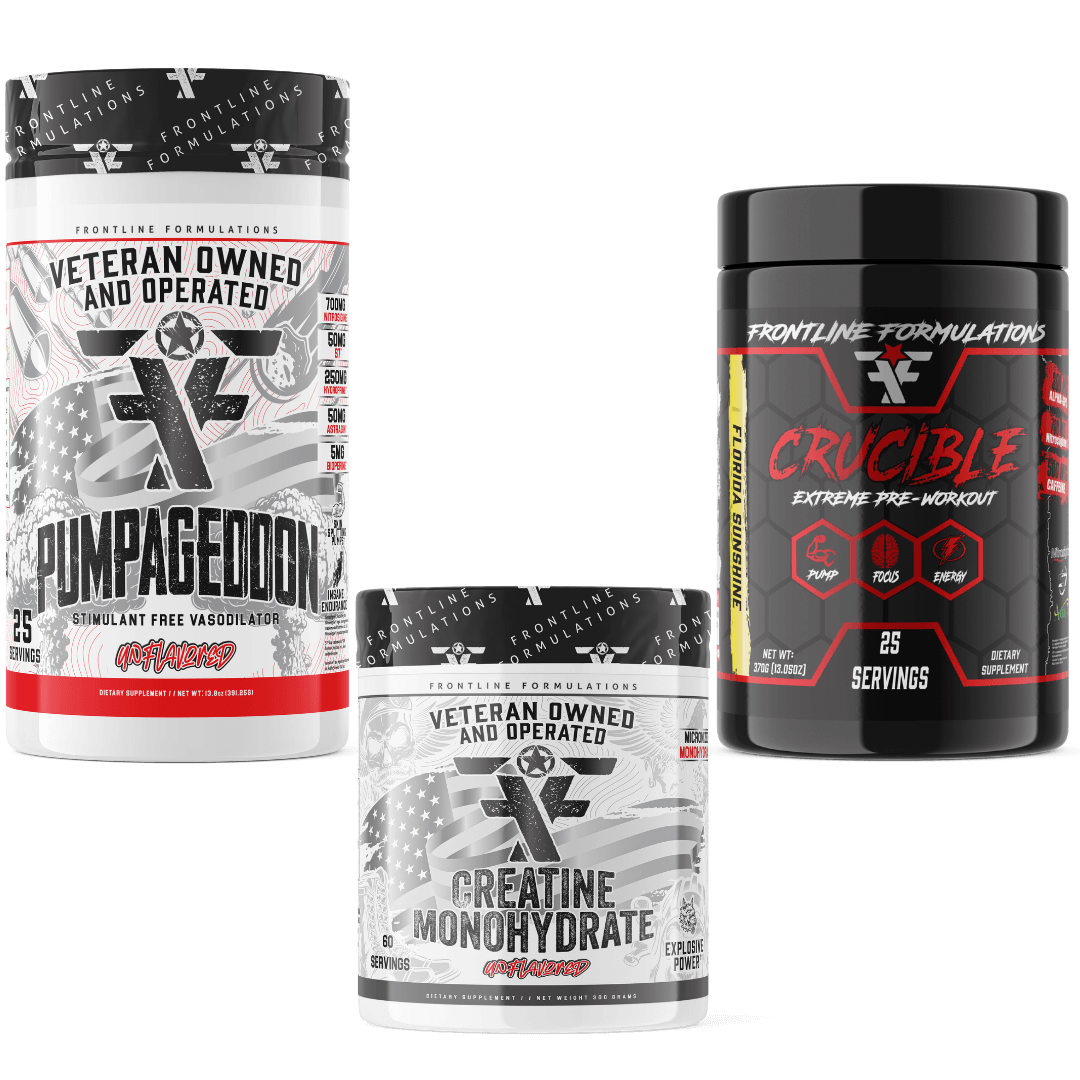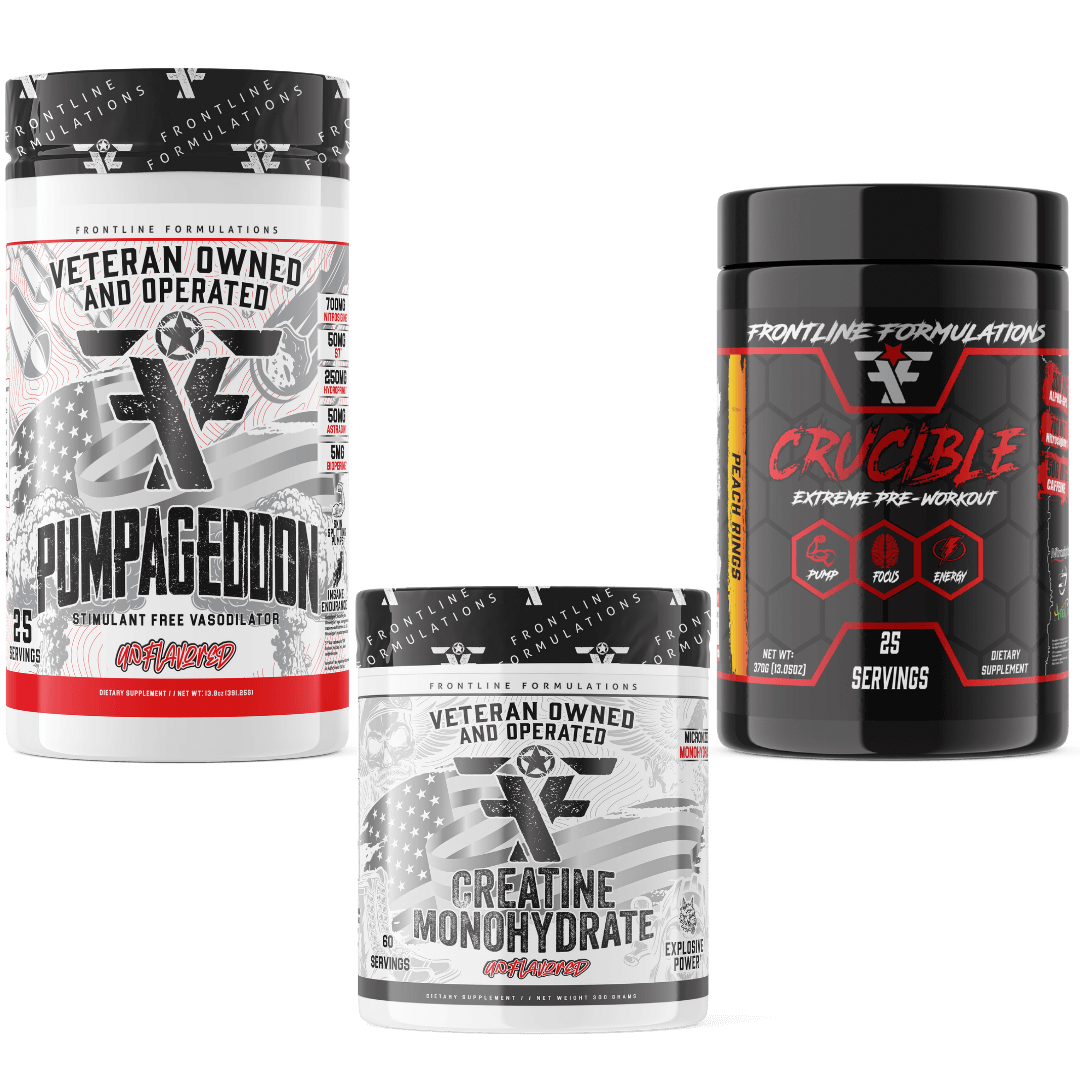 Crucible Pump Creatine Monohydrate Stack
Flavors:
Blue Cherry Slush
In stock
CRUCIBLE
Quickly becoming the HOTTEST pre-workout on the market because of its clinically dosed ingredients and perfected formula.

Insane energy from 500mg of potent time-released, tri-blend caffeine

Enhances nitric oxide production and volume with 6,000mg of L-citrulline

700mg of Nitrosigine for improved blood flow and vasodilation

300mg of Alpha GPC for maximum focus ensuring an insane workout
PUMPAGEDDON
Strap in! This concoction is for people who chase only the most ridiculous pumps! With a jaw-dropping 7,000mg of L-Citruline Malate and key ingredients like nitrosigine, beta alanine and S7, this caffeine-free pre-workout will give you the skin-splitting pumps you've been dreaming about! Unlike other pumps, this formula is sure to provide not only volume to the muscle but also muscular endurance like you've never experienced! Get those few extra reps you couldn't before - available in 3 sensational flavors Blue Coconut Lemonade, Peach Rings, Mangolorian, and unflavored.
CREATINE MONOHYDRATE

Great for buffering lactic acid to keep the power flowing and those reps plentiful!

Dissolves quickly and easily with no stomach cramping or that typical pesky creatine bloat!

Helps increase muscle cell volume and heavily supports ATP regeneration!

No need for loading!